RESIDENTIAL SYNTHETIC TURF
It is now possible to have the lawn of your dreams, rain or shine, thanks to the synthetic turf technologies offered by Terrasse Deville. Don't worry about the vagaries of weather like sunshine or heavy rainfall. Have peace of mind by choosing a unique and unforeseen residential synthetic turf installation!
Let's talk about the benefits of synthetic turf. First, it is a reliable solution in the short and long term. The various sources that can damage or even destroy natural grass have no effect on our products thanks to its durability.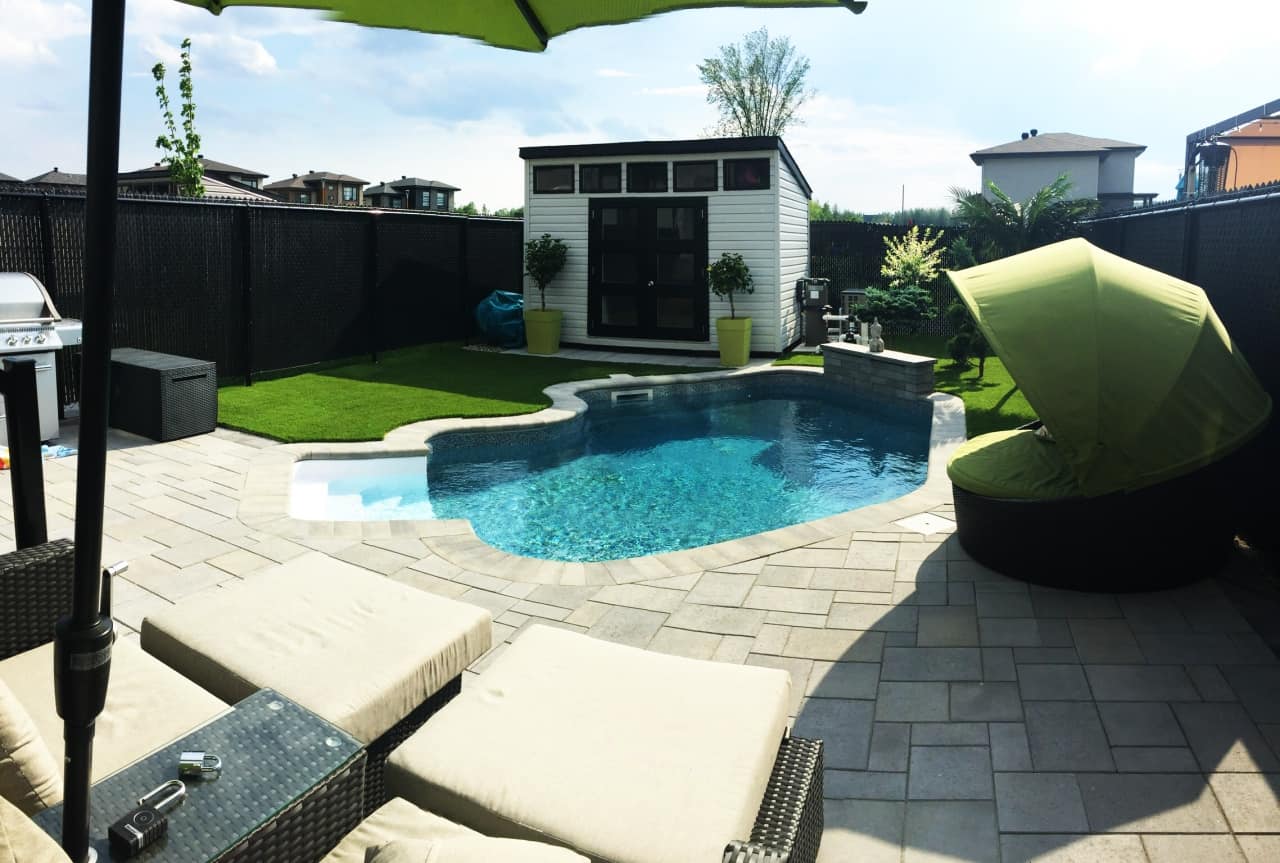 Our role is to recommend the best type of synthetic turf for your needs. We take comfort, durability, the natural look, and the approximate amount of foot traffic on your property into consideration. Imagine yourself lying in the long, soft and green grass of a premium artificial lawn, enjoying the summer without even having to spend a dollar on maintenance costs, vitamin and special treatment. Our products will save you time and money.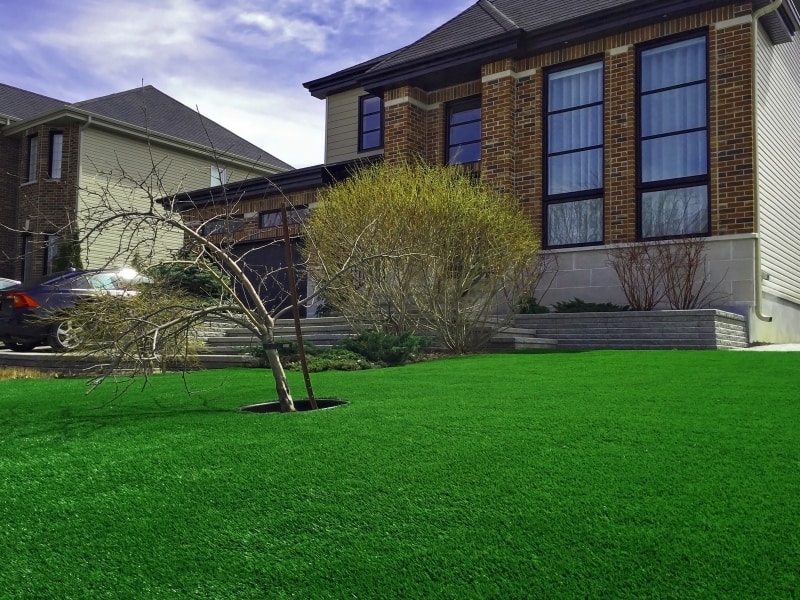 Which Type of Synthetic Turf Is Best for My Property?
The synthetic turf models offered on the market are mostly intended for residential use. However, in order to make an informed choice, it is necessary to think carefully about
a few questions. First, are you single or not, are the kids still at home playing on the court or just around the pool? Do you have pets that go outside? Secondly, are you looking for a natural or artificial aesthetic? In summary, there are two aspects to consider: the first is the practical use according to your lifestyle and the second is the look.
Our priority is efficiency. Our team of specialists will determine which products are the most appropriate to ensure the quality, strength and durability of your landscaping project, based on your lifestyle, your tastes and the desired results.
Request a quote for your synthetic turf at home
255 Rue Armand-Majeau #4,
Saint-Roch-de-l'Achigan, QC J0K 3H0
Other branches
(514) 469-1943
1-888-648-8607