Swimming Pool & Spa Areas
A natural grass pool contour does come with its fair share of unforeseen problems, such as grass clippings that fall directly into the pool after mowing. With synthetic turf for poolside and spa areas, you won't have any unpleasant surprises.
Damaging factors such as sun, chlorine and salt can harm or destroy natural grass in a short time. Our superior quality synthetic turf will never be affected by the elements.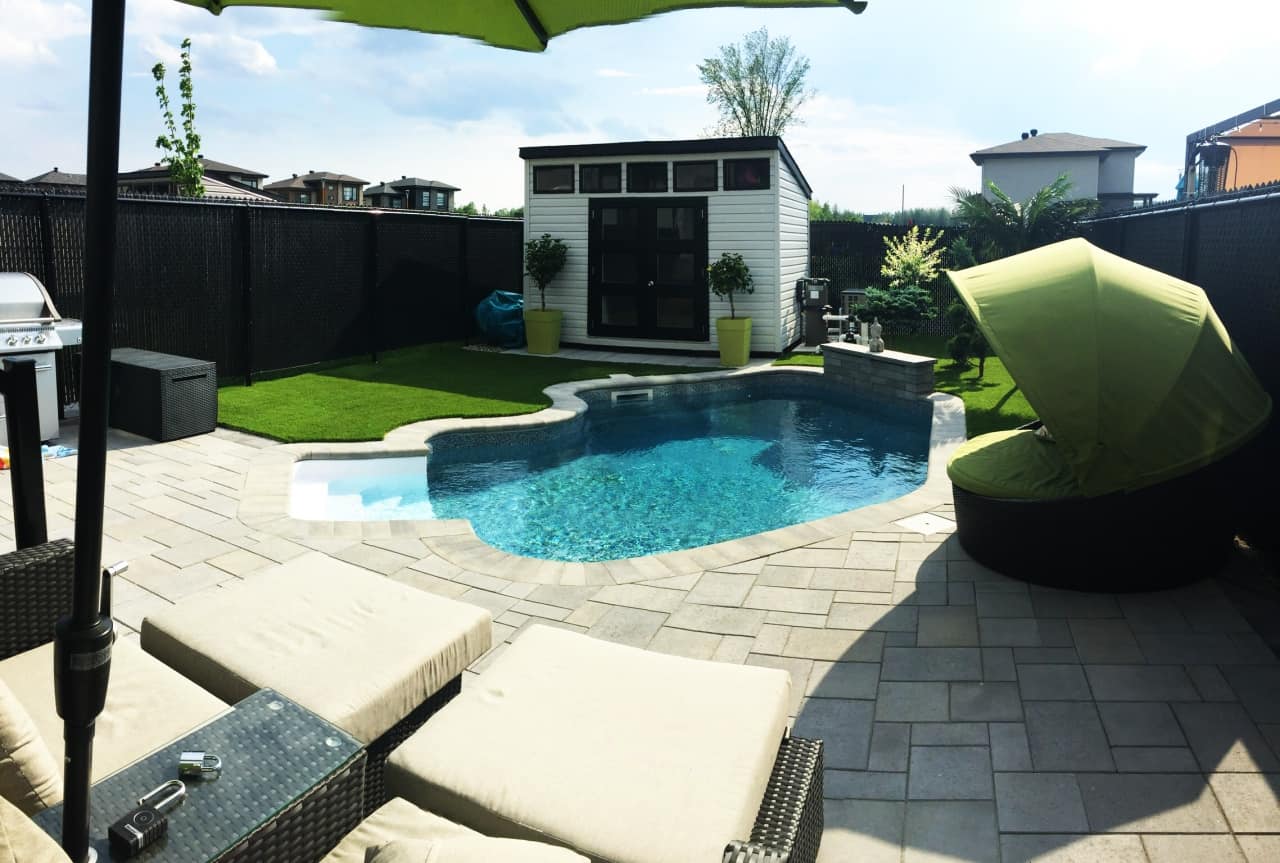 A soft, comfortable poolside synthetic turf also allows you to lay directly on the ground for sunbathing after swimming.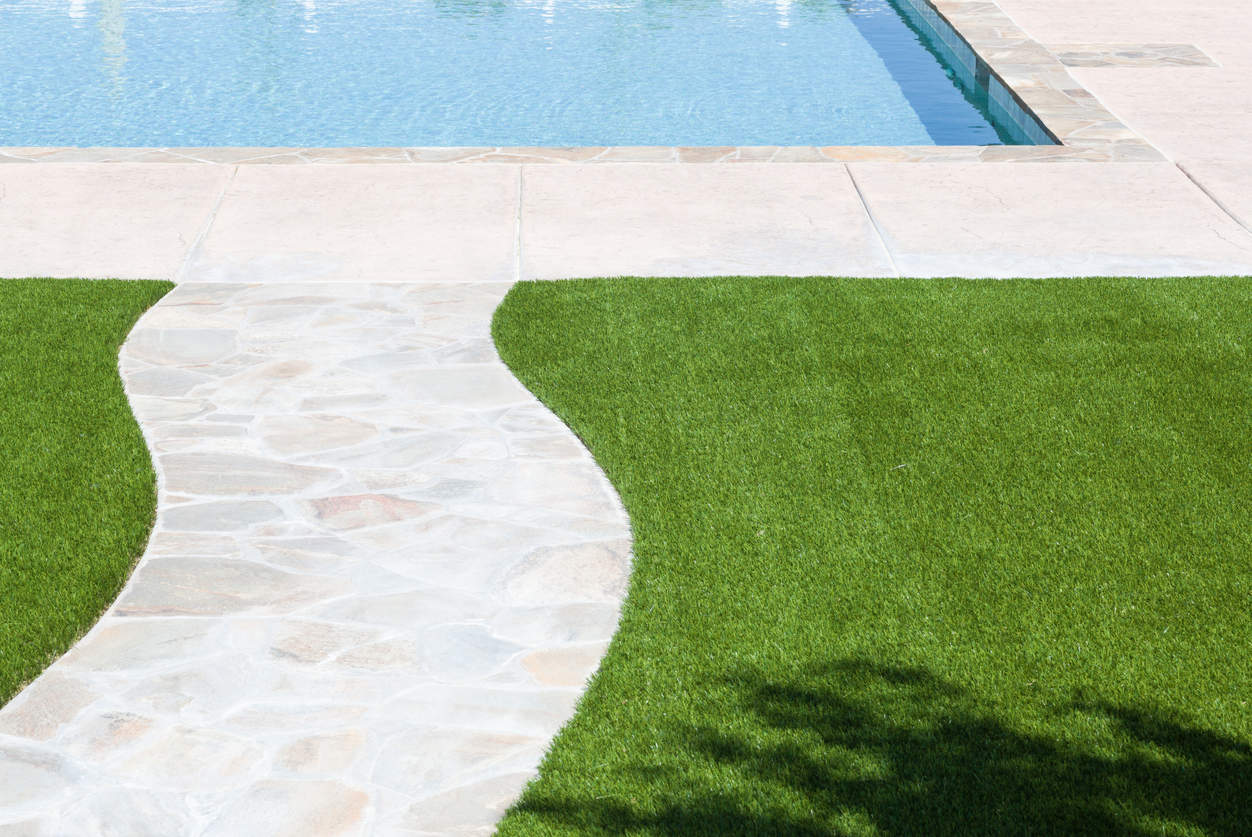 Which Type of Synthetic Turf Is Best for Pool and Spa Areas?
The synthetic turf models available on the market are pretty much all suitable for pool and spa areas. Your choice will depend on your priorities, the use you will make of it and the desired effect. Do you want a comfortable and natural-looking poolside? Choose a long fiber (from 40 mm). These products will enhance your backyard in a remarkable way. Are you on a tighter budget? Choose a short fiber synthetic turf. We still suggest you not to go shorter than 38 mm. These products are not very aesthetic and less comfortable.
Our priority is efficiency. Our team of specialists will determine which products are the most appropriate to ensure the quality, strength and durability of your landscaping project, based on your lifestyle, your tastes and the desired results.
Request a quote for your synthetic turf around the pool or spa
255 Rue Armand-Majeau #4,
Saint-Roch-de-l'Achigan, QC J0K 3H0
Other branches
(514) 469-1943
1-888-648-8607