Having a pet comes with its own set of concerns. Whether you give your pet full access to the yard or have created a space just for them, there are steps that need to be taken for both the safety of your pet and the preservation of your property. A pet-friendly artificial turf area is something to consider when your best friend is damaging your backyard.

Put an end to mud on your pets' paws when they enter the house on rainy days! Also, say goodbye to the countless holes that destructive dogs can make after their visits.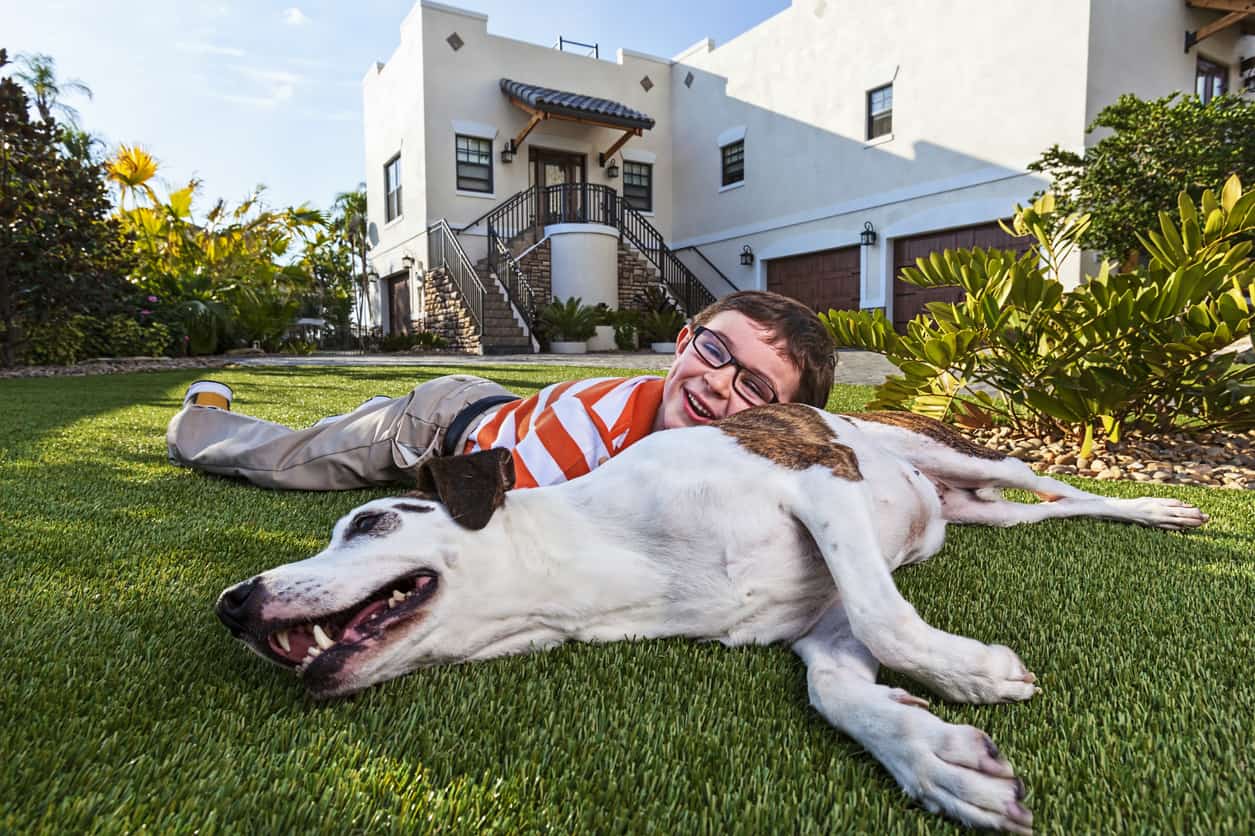 Synthetic turf greatly reduces the risk of your pet getting fleas or ticks. Our pet products are antimicrobial and hypoallergenic, so they are not harmful. Our artificial lawns do not require any pesticides, insecticides, fertilizers or fertilizers that could affect the health of your pet. They're also impossible to chew and non-toxic.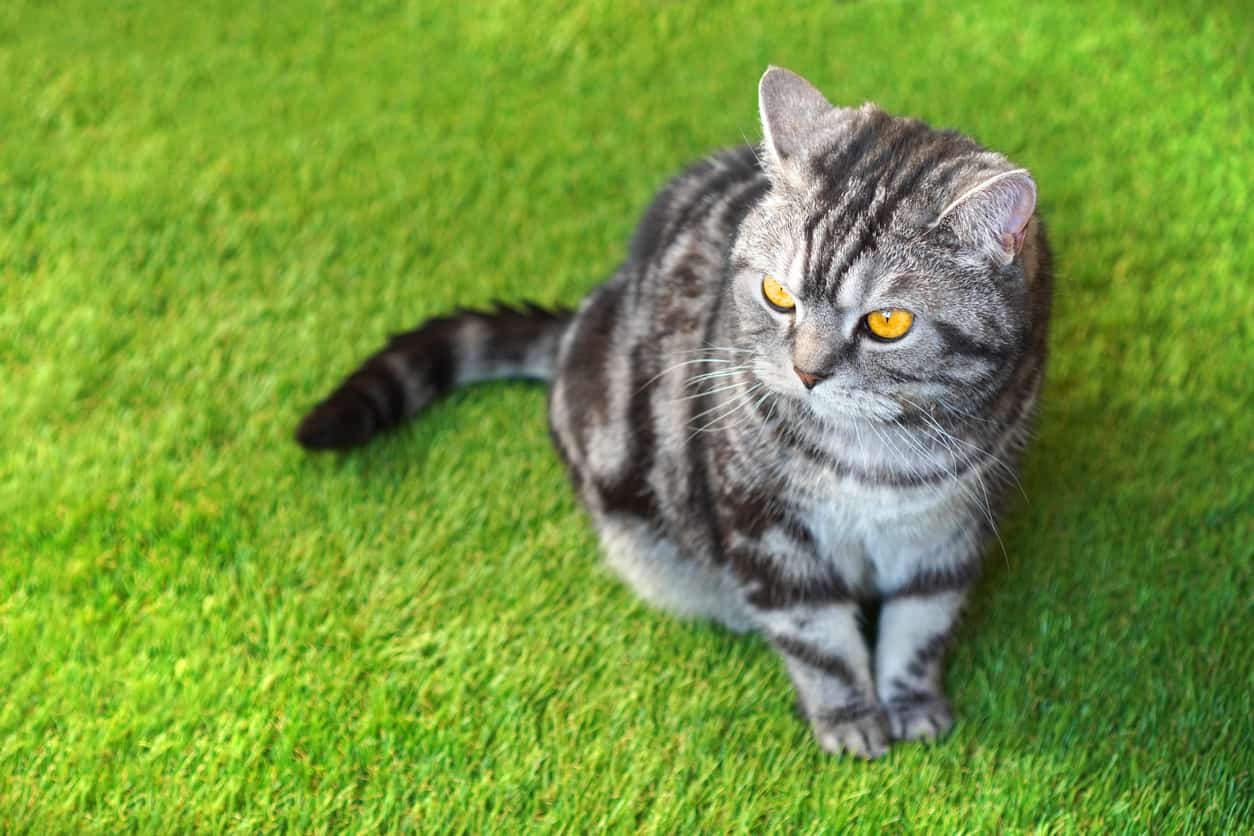 Which Type of Synthetic Turf Is Best for Pets?
There are several synthetic turfs on the market that have been designed for pets. It is important to understand that an animal that plays regularly on the natural grass will make frequent and regular passages. A medium-length and very resistant fiber with a height of 38 mm is the best option for your pet. Choose the product with the most efficient drainage system on the North American market, which performs twice as well as all its competitors. This system allows the urine to be evacuated more easily. As for odours, we offer a wide range of accessories with non-toxic enzymes that disinfect the bacteria that produce these odours.
Our priority is efficiency. Our team of specialists will determine which products are the most appropriate to ensure the quality, strength and durability of your landscaping project, based on your lifestyle, your tastes and the desired results.

Request a quote for your synthetic turf in animal areas
Head office

255 Rue Armand-Majeau #4,
Saint-Roch-de-l'Achigan, QC J0K 3H0
Other branches
(514) 469-1943
1-888-648-8607