SYNTHETIC TURF FOR ROOF TERRACES
Nowadays, roof terraces are widely used spaces, unlike in the past when the top levels of buildings were almost never used. It is now possible to equip your roof terrace with a high quality synthetic grass to create an outdoor environment with a unique appearance and absolute comfort. Synthetic grass can be used to enhance your relaxation or your cocktail areas. We have the right solution for your roof or balcony.

Using synthetic grass in this type of setting allows you to enjoy the look, feel and benefits of natural grass without having to deal with the problems that come with it. It is also an excellent way to avoid insects and weeds.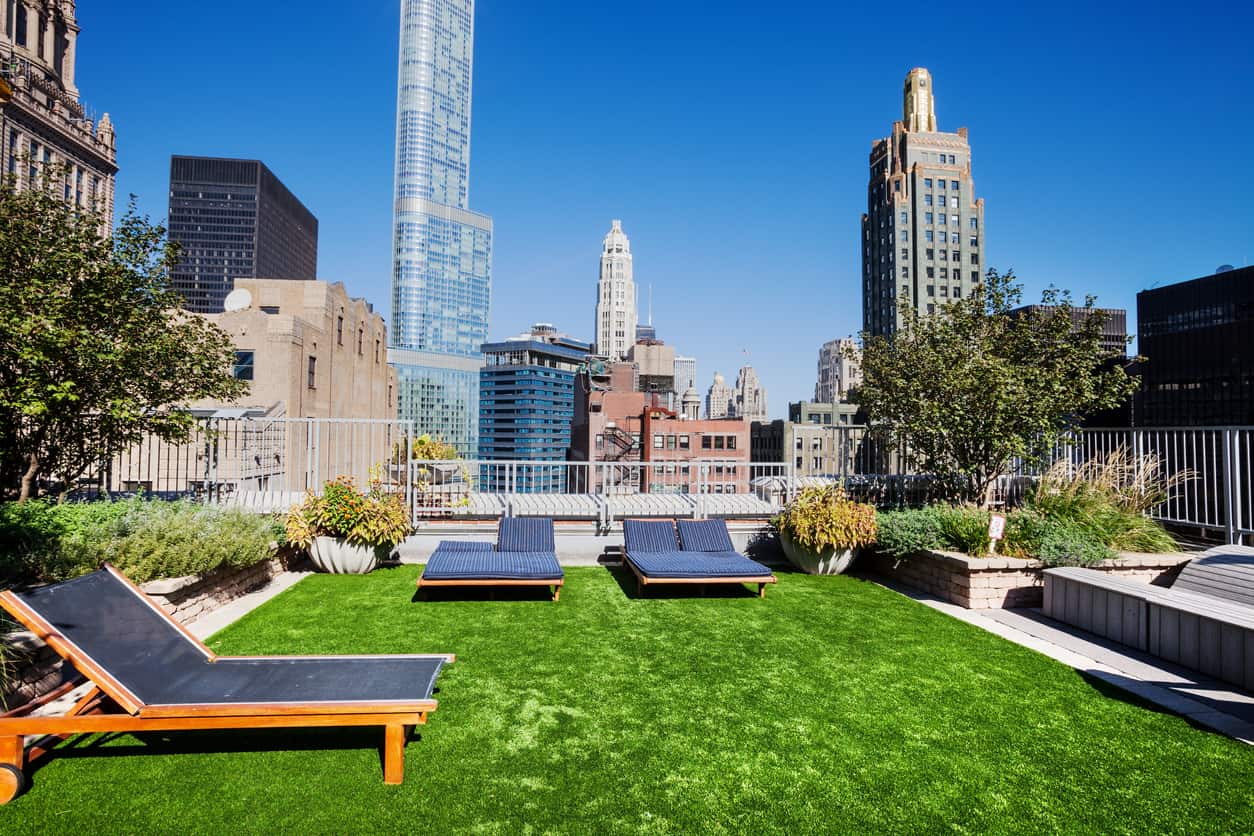 A Common Area That's Always

Clean
If your space is frequently used, you should choose mid-length or short strands, which are more resistant to trampling. These types of strands also make it easier to move outdoor furniture and clean up.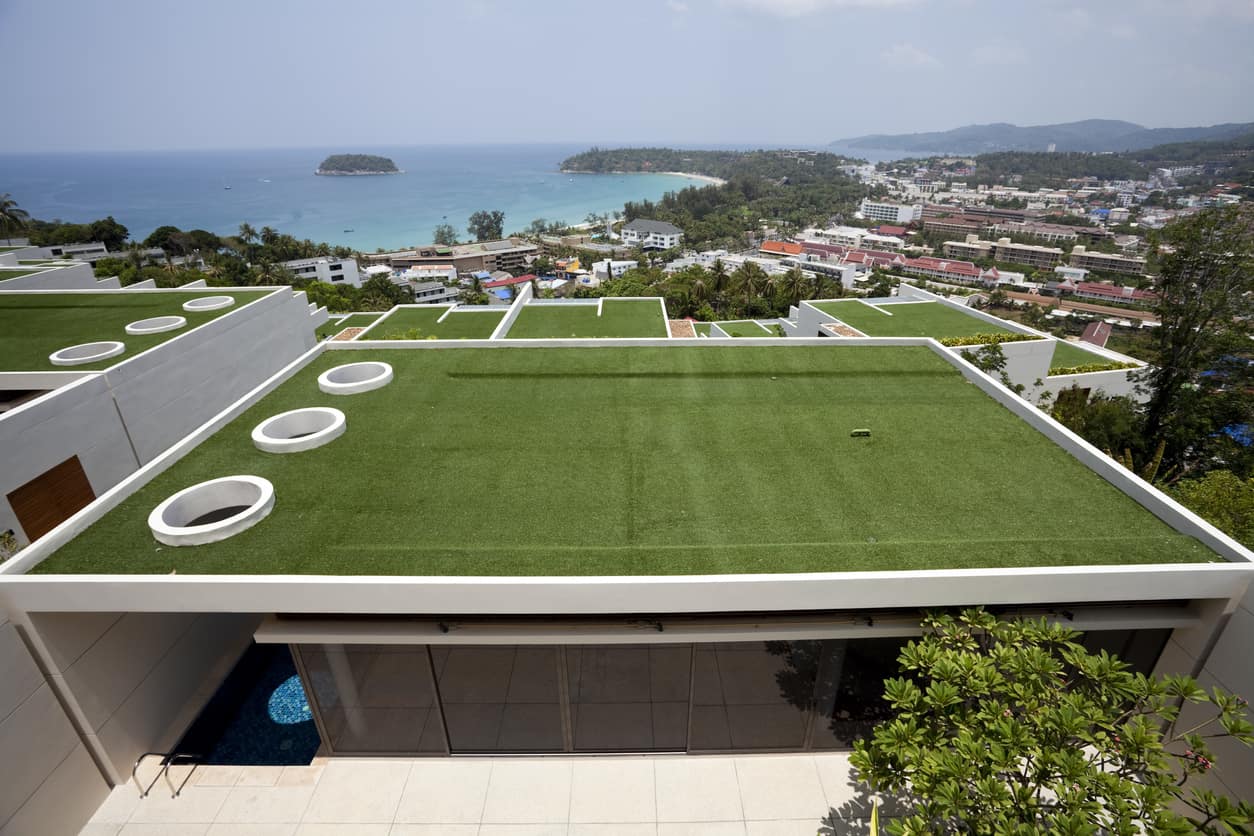 Which Type of Synthetic Grass Is Best for my Roof Deck?
Opt for a minimum of 32 mm up to 44 mm. The 44 mm fiber will be more comfortable and easy to maintain. A fiber that is too long like the 60 mm will be much more difficult to clean.

Our priority is efficiency. Our team of specialists will determine which products are the most appropriate to ensure the quality, strength and durability of your landscaping project, based on your lifestyle, your tastes and the desired results.
Request a quote for your roof synthetic turf
255 Rue Armand-Majeau #4,
Saint-Roch-de-l'Achigan, QC J0K 3H0
Other branches
(514) 469-1943
1-888-648-8607