The richness of a composite fence is incomparable. Most of our models will give you peace of mind for many years or even a lifetime.
Benefits

of Composite Fencing
Conventional fences as you know them are no longer relevant, especially when you consider their annual maintenance costs. Today, composite fencing is the best option on the market. It stands out for its modern and luxurious look and requires no maintenance (sanding, staining, painting) over the years.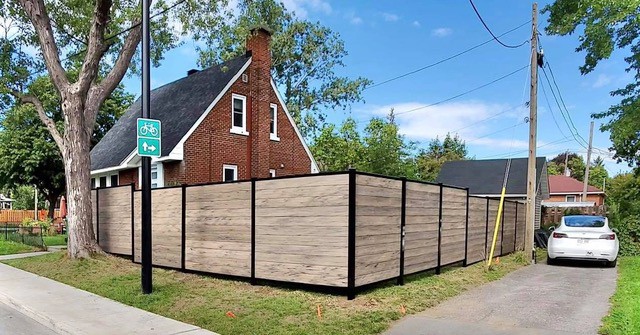 Commercial buildings require a lot of interior and exterior maintenance every year to keep them in good condition. This maintenance generates significant costs for the owners. Terrasse Deville's mission is to reduce these costs by offering durable, maintenance-free materials like EZ Fence composite fencing. Whether you're looking for a neutral, rustic, or even barn wood type of board, we have it. Our wide range of solutions ensure that our customers' expectations are met.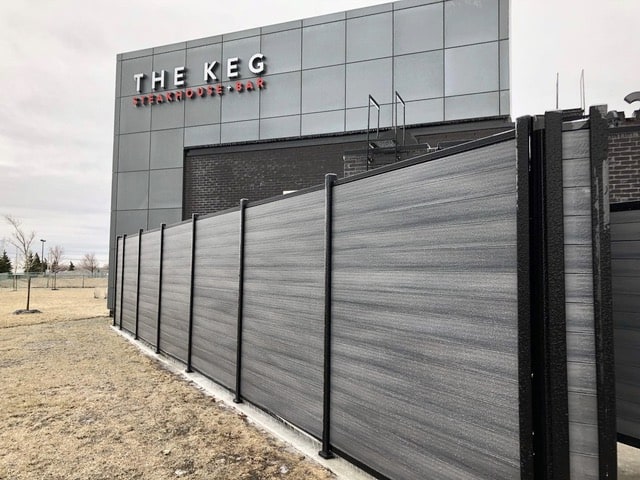 You want a barn board, neutral, rustic, modern and well we have it!
All you have to do is imagine what your dream maintenance-free patio could look like. Our possibilities and solutions are up to your search for quality.

Our priority is efficiency. Our team of specialists will determine which products are the most appropriate to ensure the quality, strength and durability of your landscaping project, based on your lifestyle, your tastes and the desired results.
Request a quote for your composite fence
255 Rue Armand-Majeau #4,
Saint-Roch-de-l'Achigan, QC J0K 3H0
Other branches
(514) 469-1943
1-888-648-8607