SYNTHETIC GRASS FOR THE WORKPLACE
Imagine being able to optimize the meeting spaces or the staff room of your workplace with a Terrasse Deville synthetic grass. The natural appearance of our artificial grass inspires calm and zenitude in the workplace.
This style, reminiscent of the great outdoors, evokes a climate where it is good to relax and recharge. Whether it's to enhance the design of hallways, the lunchroom, the break area or even the meeting room, installing synthetic turf will bring a dose of joy to your employees.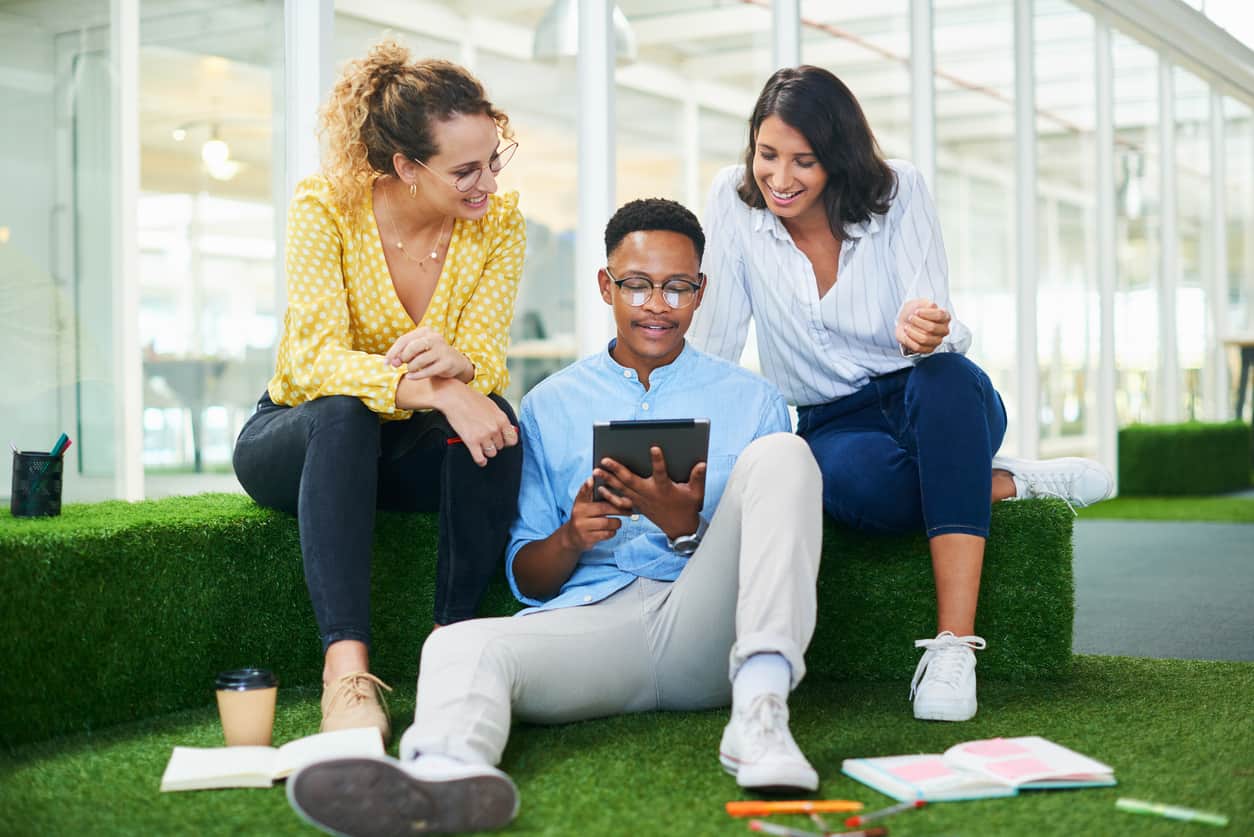 Which Type of Synthetic Grass Is Best for my Workspace?
The goal is to bring a natural touch to the surrounding decor in order to give it more liveliness. An average height of 40 mm is the best option since it is neither too short nor too long. Its appearance is so natural that it will remind you of a past memory in the fresh grass at the park, the cottage or in the countryside.
Our priority is efficiency. Our team of specialists will determine which products are the most appropriate to ensure the quality, strength and durability of your landscaping project, based on your lifestyle, your tastes and the desired results.
Request a quote for your synthetic turf in your workplace
255 Rue Armand-Majeau #4,
Saint-Roch-de-l'Achigan, QC J0K 3H0
Other branches
Email

(514) 469-1943
1-888-648-8607